ITERO® ELEMENT™

We Are a Digital Imaging Practice: Proud Owners of an iTero® Element™ Intraoral Scanner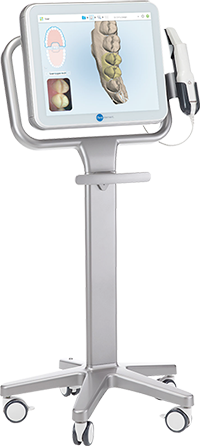 At CSO Orthodontics, we use the latest technology to ensure our patients receive the highest quality orthodontic care. Say "goodbye" to the goop-filled impression trays and hello to the iTero® Element™ scanner, which provides detailed 3D digital impressions of our patient's teeth and gums.
The iTero® Element™ scanner offers numerous benefits over traditional impression methods:
More accurate impressions for improved treatment planning
Greater patient comfort without the use of messy impression materials
Faster turnaround times for more efficient treatment
Precise digital images that can be easily shared with patients
Elimination of the need for multiple impression retakes, reducing the overall treatment time
Improved treatment outcomes due to the scanner's advanced technology.
Ability to preview the outcome of the treatment before it begins, improving patient satisfaction and confidence
At CSO Orthodontics, we are committed to staying at the forefront of dental technology, and our use of the iTero® Element™ scanner is just one of the many ways we strive to provide our patients with the best possible care.