CSO CLEAR TREATMENT
If you're looking for a fast, affordable, and comfortable orthodontic treatment, look no further than Cosse & Silmon Orthodontics' Aligners in an Hour™! With our state-of-the-art technology and expert orthodontic care, we can provide custom-made aligners in just one hour.
Say goodbye to the inconvenience and discomfort of traditional orthodontic treatments and hello to a more convenient and affordable option with Aligners in an Hour™. Our 3D scanning technology allows us to create a digital model of your mouth and design your aligners precisely and accurately. Our clear aligners are virtually invisible and won't cause the discomfort and irritation associated with traditional braces.
At Cosse & Silmon Orthodontics, we believe that everyone deserves a beautiful, healthy smile. That's why we offer Aligners in an Hour™, an innovative treatment that is fast, affordable, and comfortable. Don't wait weeks for your aligners – come see us today and leave with your custom-made aligners in just one hour!
PRICING – CSO CLEAR
Beautiful Smiles Don't Have to Break the Bank!
CSO Clear Payment Options CSO CLEAR – All plans require a one-time down payment of $250 unless paying in full.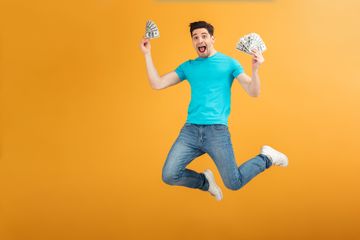 Just That One Tooth! Level One
$78/mo. for 18 mo. or Clear Pay - $1535
Level 1 Treatment is a great option if you only need minor adjustments.
Treatment typically requires up to 10 aligners.
Of Course… we can move more than just one tooth 😉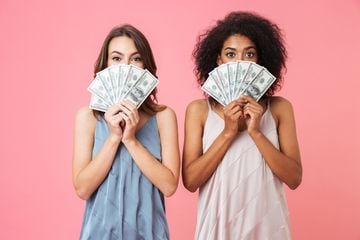 Let's Get This Straight! Level Two
$88/mo. for 24 mo. or Clear Pay $2191
Level 2 is our most popular treatment category for most of our customers.
Great option for moderate adjustments and achieving a more beautiful smile!
Are you ready for an Amazing smile?
Treatment typically requires up to 20 aligners.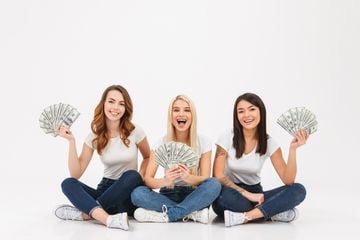 Lots of Moving & Shaking! Level Three
$120/mo for 24 mo. or Clear Pay $2911
Level 3 Treatment. Don't worry we can handle it!
We tackle more difficult cases than any of the other direct to consumer aligner companies.
Why? Because the other guys CAN'T offer IPR (Interproximal Reduction) & Elastics.
Treatment typically requires up to 21 or more aligners.
*TREATMENT LENGTHS CAN VARY DEPENDING ON THE COMPLEXITY OF THE CASE & COMPLIANCY OF THE PATIENT. A DOCTOR WILL REVIEW YOUR SCAN & XRAYS TO MAKE SURE YOU WILL QUALIFY FOR THIS TYPE OF TREATMENT. *IN MOST CASES WE CAN CUSTOMIZE YOUR PAYMENT PLAN TO MEET YOUR NEEDS. ABOVE YOU ARE SHOWN THE MINIMUM MONTHLY PAYMENT AMOUNTS AND MAXIMUM TERM LENGTHS AVAILABLE FOR EACH LEVEL OF TREATMENT. IF YOU PREFER TO SHORTEN YOUR PAYMENT TERMS OUR STAFF WILL BE GLAD TO HELP YOU CUSTOMIZE YOUR PERSONAL PAYMENT PLAN
---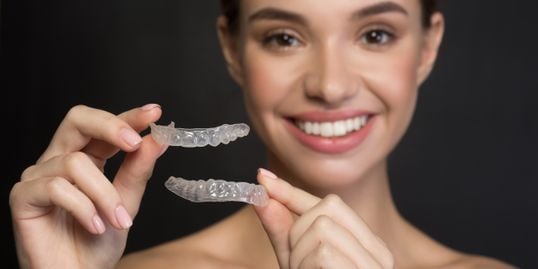 How do I get started?
Book a free scan and evaluation at our Shreveport or Bossier Scan Center.
Our team will determine if you're a candidate for CSO CLEAR Aligners.
Treatment plans will be presented during your appointment.
Start your journey to a beautiful smile today!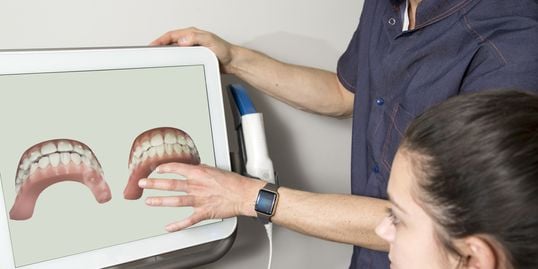 How do aligners work?
CSO Clear Aligners are a specific type of clear aligner treatment that uses a series of custom-made, clear plastic trays to shift teeth into the desired position gradually. Each set of CSO Clear Aligners is worn for a specific period of time, typically two weeks, before being replaced with the next set in the series. As the patient progresses through the series of trays, their teeth gradually move into the desired position. The clear plastic material makes them virtually invisible, making them a popular choice for adults and teenagers who are self-conscious about wearing traditional braces. Additionally, CSO Clear Aligners are removable, allowing patients to eat, drink, and brush their teeth without any restrictions.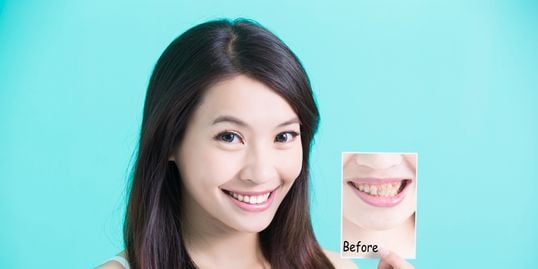 Get More & Pay Less!
Our mission is to enhance and maintain your oral health, helping you achieve a confident and beautiful smile. We prioritize transparency and strive to offer treatment options that meet your unique needs and preferences. With convenient and efficient appointments available at any of our CSO locations, we offer a full range of orthodontic and airway services to help you achieve optimal dental health.
---
MORE INFO....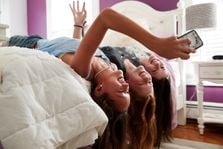 Affordable Treatment
CSO CLEAR Aligner Treatment provided by Local Orthodontists!
Lower Cost. Superior Results.
Multiple Scan Center Locations
Only 2-3 office visits neccesary during treatment.
Average treatment time is less than 6 months! Wow!
Free Exam with Xrays and 3D Scan! See your 3D smile simulation at your first appointment.
Easy Financing that works for every budget!
Seriously. How much better can it get?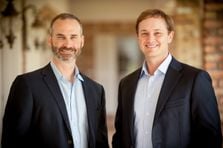 Experience Matters
Dr. Chris & Dr. Jeff have been treating their patients with in-house clear aligners for 7+ years.
Every smile is different. In our experience here are some things we realize truly matter…….
Xrays can tell us if there are any underlying problems that could be encountered
Digital Scans are great, but are no substitute for evaluating your dental health in person.
At CSO you will receive the Highest Quality Treatment from local Doctors you can trust.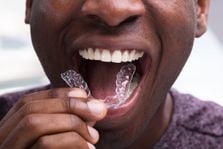 Let's Be Clear!
No Credit Check!
Customized Treatment Plan that's right for You!
Clear Easy Payment Options!
Higher Quality Treatment at a lower price than any of the direct to consumer aligner companies!
Save Time w/ Minimal In-office Visits!
No Impressions!
Plain and Simple. If you're interested in at home aligners let a trusted local orthodontist evaluate your smile for free before jeopardizing your oral health.